Jellyfish Lighting Authorized Dealer
Based in Wayzata and serving the entire extended Twin Cities metro area, our commitment to quality runs deep.  At Glo Lighting Company, we offer cutting edge and patented Jellyfish Lighting products that create unparalleled experiences.  Jellyfish Lighting created the standard in permanent Christmas lighting and their continuous innovation has transformed the idea into The All-In-One exterior lighting solution.  
The owner was introduced to the idea of permanent Christmas lights by his relationship with the owners of Level 5 Lighting in Arizona.  After hearing about all the great testimonials from the residents of Arizona that were loving the All-In-One solution that Level 5 was providing, Matt decided to look into bringing this great product to Minnesota.  A lot of research was done of all the companies who offer lighting systems such as these and it was clearly confirmed that the Jellyfish Lighting system has the highest standard of quality in the market.  This is when he decided to become a dealer of Jellyfish and bring this fun and exciting creation to his treasured home state of Minnesota. 
We understand how much your home means to you and we truly care about adding a product that enhances the look of your home while also maintaining your home's integrity.  We expect all our team members to treat you with respect, take initiative, and do what they say they are going to do.  Glo Lighting wants the reputation of keeping commitments, doing good work, and consistently selling quality products that perform well and last.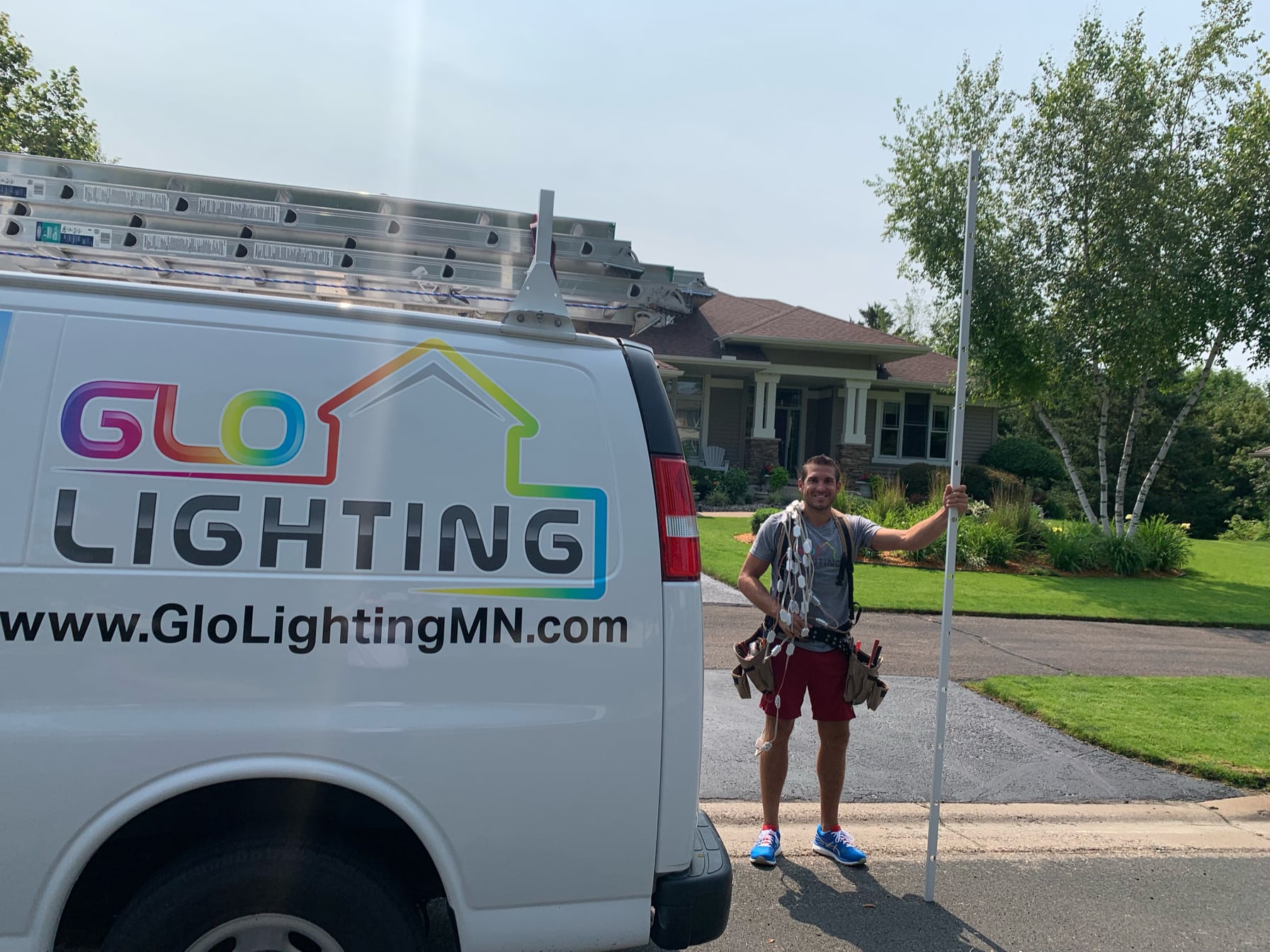 Consultation
Contact us to receive a free and Fun lighting estimate. We say fun because of all the cool applications our lighting system has for you. A friendly Glo Lighting representative will be happy to help you through whichever channel your prefer (phone, email, or text).

Quote
We will provide a FREE design and quote. If desired, we will come out to your home to ensure complete clarity on the scope of your project. Your quote will include a satellite view of your home, a detailed scope of work, and itemized pricing to help you with your buying decision.
Installation
Once a deposit has been received, your job will be assigned to a highly qualified project manager who will schedule installation and guide you through the custom install process answering any questions along the way.


Satisfaction
After installation, a member of our crew will guide you through the App setup process and teach you how to use the highest quality Architectural LED lighting system on the market.




Committment
Look forward to years of enjoyment of your vibrant LED lighting system. Rest easy knowing Glo Lighting is committed to you and the investment you put into your home. We offer a 3 year warranty on your entire lighting system.


Now Available In Minnesota